Towbar engineering that will give you peace of mind when you hitch up your trailer, caravan, horse box or whatever you need to tow safely with your vehicle.
Brink has been synonymous with towbar expertise for over a hundred years. Thanks to its core values of innovation, ease of use and safety, Brink has become a global market leader in designing, testing and manufacturing towbars in addition to a wide range of vehicle specific wiring kits.
All Brink towbars are extensively tested in Brink's own advanced test centre, in accordance with international regulations and their own strict standards. Brink towbars are endorsed by the South African Road Safety Foundation and are approved by most locally represented vehicle brands. Whether manufactured here or abroad, the towbars comply with both European ECE R55 and SANS1505 standards. Brink's towing systems are designed for your vehicle and the warranty matches that of your vehicle, thus ensuring compatibility and safety.
Brink is the first choice of many car manufacturers and they collaborate extensively. Brink contributes to their innovation, design and construction process and guarantees they receive reliable and high-quality products that can easily be integrated into their cars. Brink liaises with many vehicle manufacturers during the design phase of a new car.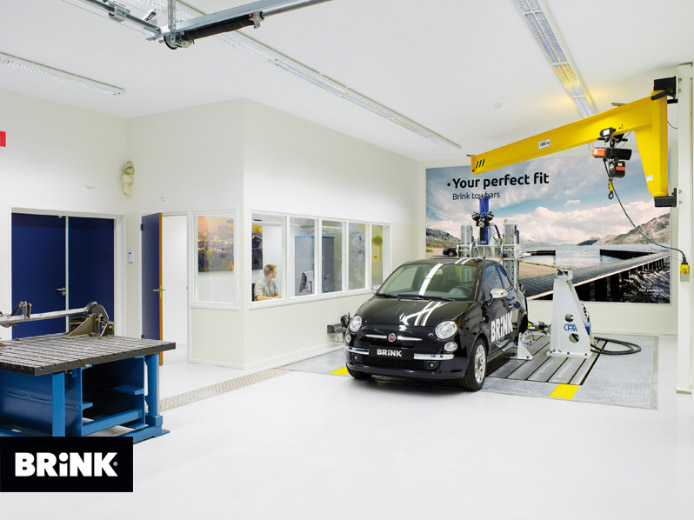 A Brink towbar has a default warranty period of twelve months on materials. This also applies to the socket and wiring kit. This means that Brink Towing Systems guarantees that the supplied towbar and its components are free of defects that are the direct result of errors in the materials, manufacturing or construction for a period of twelve months.
If the towbar has been assembled by a certified Brink towbar assembly station (the Brink Assembly Partner), a warranty of five years applies to both the materials and assembly, starting from the date of assembly (instead of just one year on materials only).
Premium quality, competitively priced
Brink towbars are vehicle specific. We'll send you a quote on the perfect-fit towbar for your vehicle - but first, we need the details.