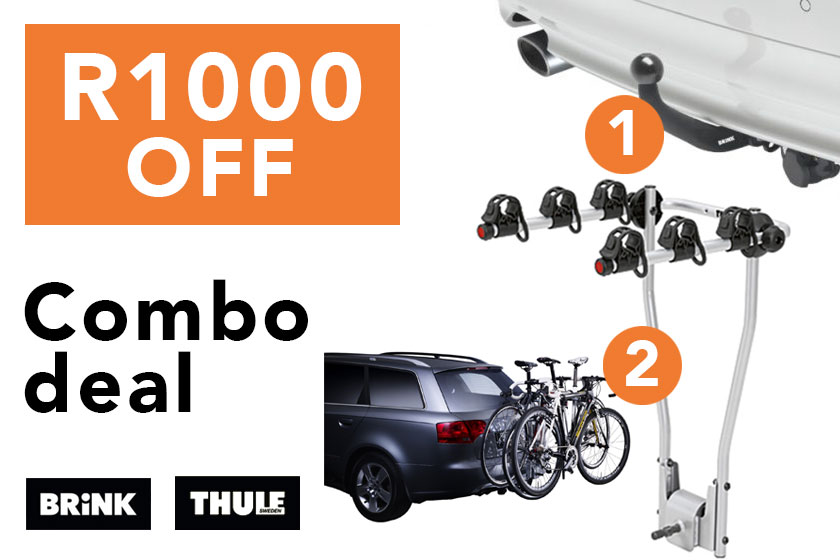 Fixed Brink Towbar (fitted) + Thule Hang On Bike Rack (3 bike)
Get a fitted Brink fixed towbar (priced from R5800 with fitment*), plus a Thule Hang-On 947 – 3 bike carrier no-tilt (RRP R3499) together, and we'll slice R1000 OFF the combo price.
Applies only to a single transaction sale of tow bar with fitment and bike rack combined. Available while stocks last. Available in Gauteng only. We provide an optional mobile fitment service – no call out fee within 50kms of JHB and PTA CBDs.
*Tow bar price is variable, and dependent on your vehicle make, year and model. Brink towbars are vehicle specific.
Brink towbars are vehicle specific, and we need to be sure that we're matching the right towbar to your vehicle – for the perfect fit! Please provide us with some necessary details, so that we can send you a price on this combo deal, for your vehicle.